Triple Fox offers complete coverage for your safety and risk management needs.
Triple Fox is working with people like you to achieve a common goal, we want to Evolve the Business of Safety. Our core business, including contractor measurement and performance improvement, onsite medical services and project safety advisors, is built on a platform of systems and processes designed to drive measureable and quantifiable results. Our objective is to have more than just good people and equipment; we also want to have a world-class platform that measures and challenges our services to provide real value to our clients.
Our Safety Consultants follow a Service Delivery Model that places heavy emphasis on team integration and evidence-based recommendations. By following this process, we can be flexible enough to adapt to changing circumstances onsite while ensuring that clients have data to support the recommendations being made.
Our Medical Personnel on trained on Claims Management, specifically how their actions onsite can help avoid medical aids, recordable and lost time incidents. Additionally, our medics have access to medical control where they can receive advice from an experienced practitioner and get the support they need in an emergency.
Industry Leading Safety Consulting
Our Safety Consulting team has experience in a variety of industrial settings including:
Pipelines
Commissioning/Start-up
Drilling & Completions
Oilsands
Heavy Equipment
Camps & Field Accommodations
Seismic Operations
At Triple Fox, Safety Consulting is about more than just providing a service, we also work to ensure the competency and skill development of our Consulting Team. This includes providing training relevant to their duties and working to put together a Career Development Plan to ensure their skills are honed and current to meet today's industry challenges.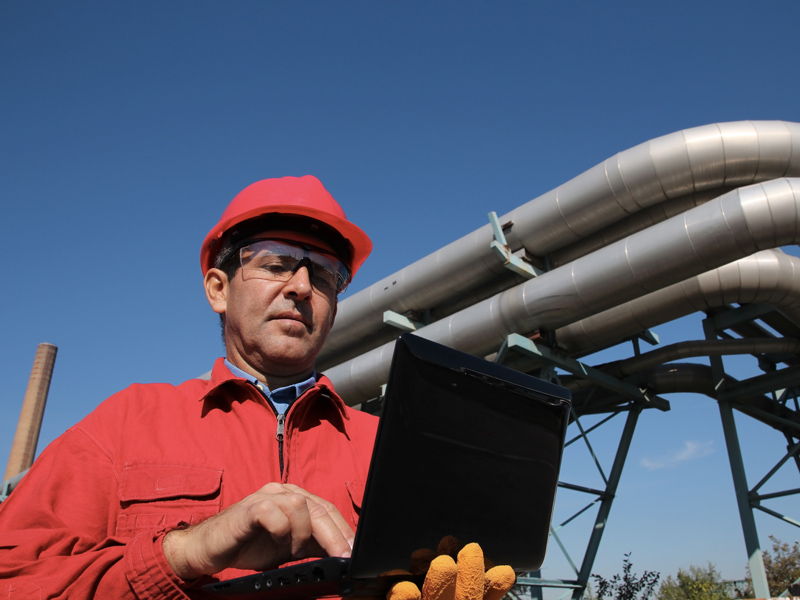 Site-Wide Medical Response
Many industrial projects operate far from traditional medical facilities. This requires our clients to source and provide medical response services to their contractors and suppliers to meet or exceed Occupational Health & Safety requirements. Triple Fox has extensive experience in supplying medical response services on major projects including mobile emergency response and treatment.
Triple Fox supplies Mobile Treatment Centers, site medics and supplies. Our personnel will be equipped with following:
Life Support/Trauma Kits applicable to the Medical Provider's scope of practice
Mobile Treatment Center to provide mobile response (if required)
Medical response equipment
Heli-portable All-Terrain Mobile Treatment Centers
Our site medics, in addition to providing treatment, can advise and arrange for medical transport and treatment at advanced care facilities when required.
The Triple Fox medical team is also briefed and understands the impact they have on our client's safety records. We work to ensure that incidents don't adversely impact a projects safety statistics whenever possible.
Clinics & Remote Medical Facilities
Triple Fox can set up, install and operate remote clinics and medical facilities. From basic diagnostic assessment to medical case management, massage therapy and telemedicine, our clinic facilities will help you realize cost savings while providing timely medical care to workers onsite.
Clinic facilities are equipped based on client needs and include:
Clinic equipment designed to provide first response attention to injured workers
Assessment and diagnostic tools to assess injured workers for worker's compensation issues
Certain medications and Over-The-Counter prescriptions depending on scope of practice
First Aid medical assessments and injury reports
Nursing Personnel
Our clinic capabilities also expand beyond medical assessment and treatment.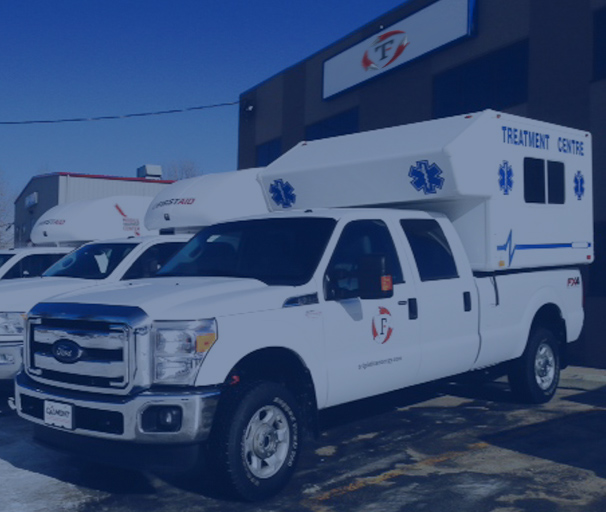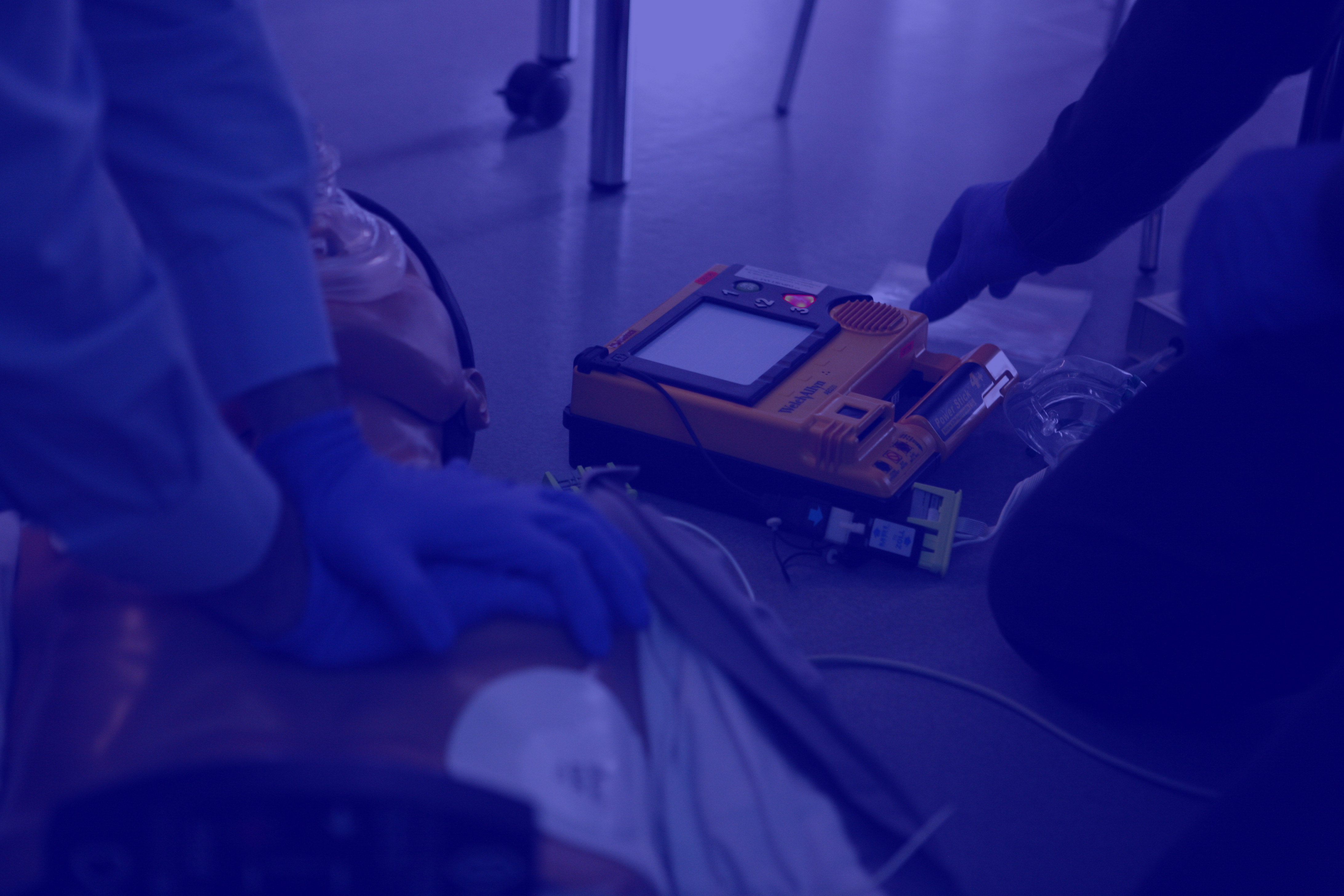 Oilfield, Construction, and Industrial Safety Training
In cooperation with Kinetic Medical Inc., Triple Fox offers two streams of Training Services: Basic & Advanced Safety Training:
Basic Safety Training:
H2S Alive
Standard First Aid, Emergency First Aid & Advanced First Aid
CPR A & C with AED component
OSSA Orientation
OSSA Confined Space Entry & Monitoring
OSSA Firewatch
Petroleum Safety Training/Construction Safety Training, Enform General Safety Orientation
Transportation of Dangerous Goods ("TDG")
Workplace Hazardous Materials Information System ("WHMIS")
Triple Fox can supply various types of training to meet your needs. We are pleased to provide training services at our training center in Calgary or send trainers to your location to teach required courses.
Advanced Safety Training:
Human Factors Awareness

Environmental Conditions
Personnel Assessment
Basic Visual, Auditory & Tactile Theory

Project Safety Assessments

Communication Flow
Direction of Work
Needs Analysis

Safety Culture Theory & Analysis
Triple Fox has been approached to develop company specific training. Ask us how we can create a course that delivers to your unique requirements.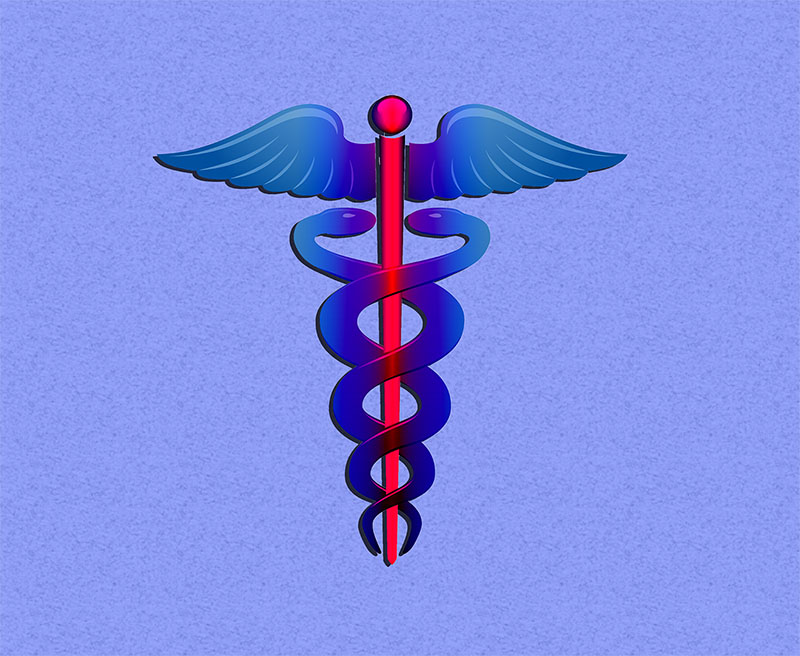 Check Out the Courses We Offer
First Aid
Advanced First Aid

Advanced First Aid Refresher

Standard First Aid/CPR+AED

Standard First Aid/CPR+AED Refresher

Emergency First Aid/CPR+AED

Standard Child Care First Aid/CPR+AED

Standard Child Care First Aid Recertification

Emergency Child Care and CPR
CPR
CPR A

CPR – C / AED

CPR Health Care Provider (HCP)

CPR HCP Recertification

CPR Recertification

Oxygen Administration

Oxygen Administration Recertification

Respiratory Protection Awareness
Workplace Health and Safety
W.H.M.I.S. (Current Year)

Transportation of Dangerous Goods (TDG)

Emergency/Fire Warden Training

Fire Extinguisher Training

Confined Space Awareness

Fall Protection Training

H2S (ENFORM)

H2S Awareness
Wilderness and Marine
Wilderness and Remote First Aid

Advanced Wilderness and Remote First Aid

BEAR AWARE

Marine First Aid (Basic)

Marine First Aid (Advanced)
Instructor Certification
First Aid Instructor

Instructor Transfer

Instructor Recertification

Wilderness/Remote First Aid Instructor

WEFA Out of Jurisdiction Certificate
Driving Courses
Defensive Driver's Course

ATV Operator's Course

Snowmobile Operator's Course

Driver's Education

Rollover Awareness (Using our simulator)
Our systems are designed at the intersection of effectiveness and efficiency
We are a one-stop shop for any industrial safety and risk management requirements
We have succeeded in both small and large operations; we can scale to fit the project
We bring more than 75 years of collective safety and risk analysis experience to your projects
We understand the need for value in a safety program, which is why we've worked successfully to be an industry leader
Triple Fox medics responded to a motor vehicle accident near our project. The response likely save the lives of the passengers. We are thrilled with the level of capability brought to us by Triple Fox.
The Triple Fox Platform is unique in terms of how it evaluates the efficiency and effectiveness of safety management systems. For the first time, we can actually plot and chart a contractors performance and progress in a way that relates to their future performance.
it has been a pleasure working with Chris and the Triple Fox team. Chris executes at a very high level and the quality of the work Triple Fox generates is excellent.